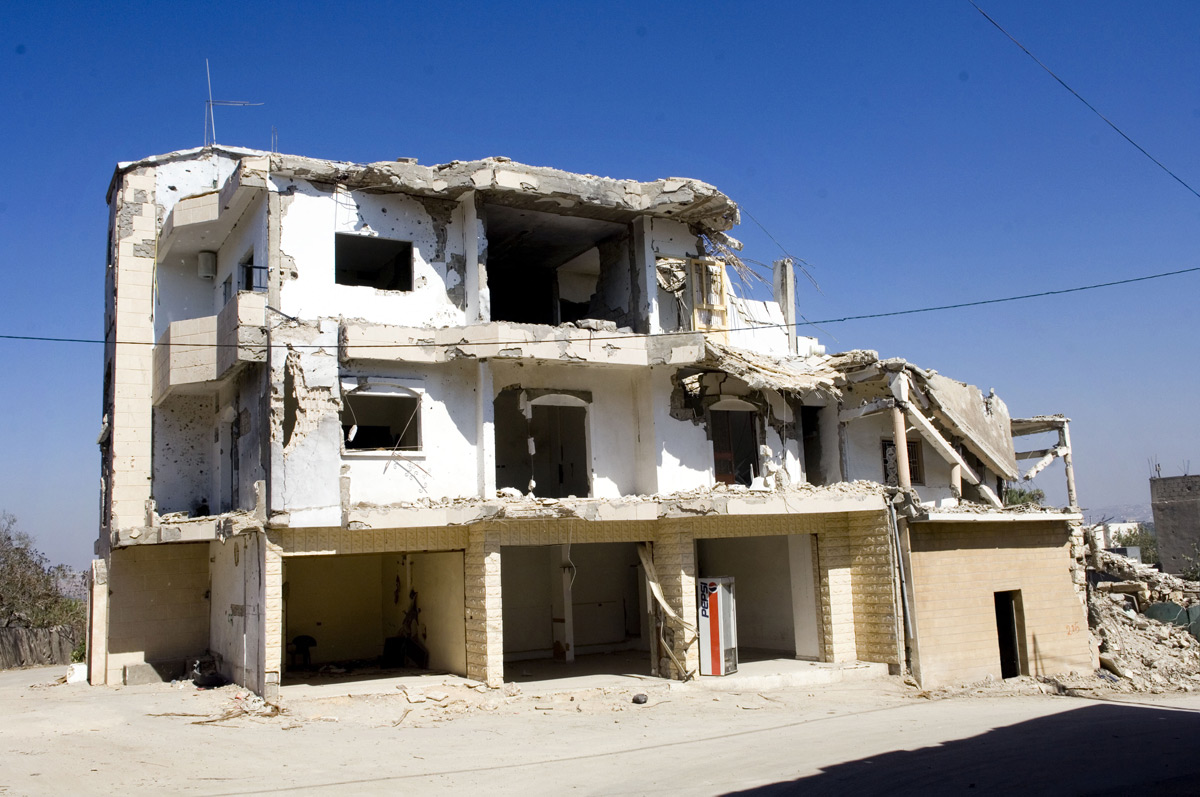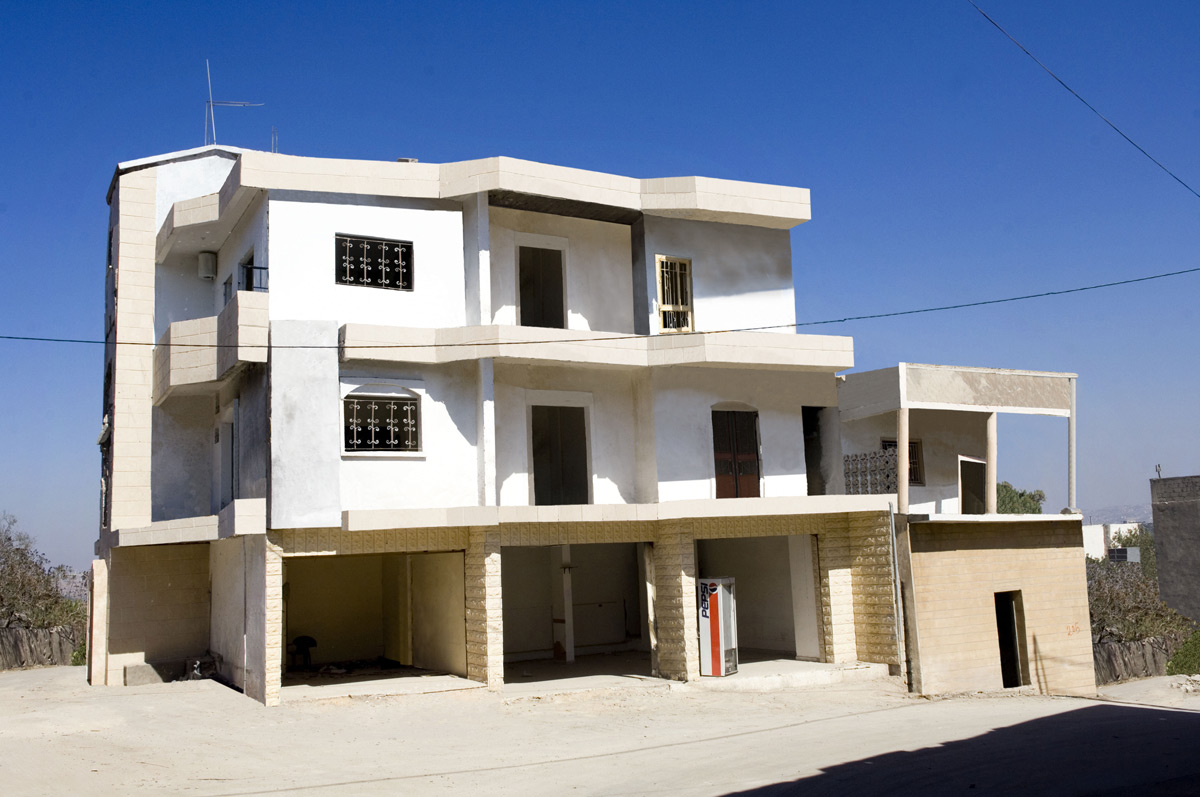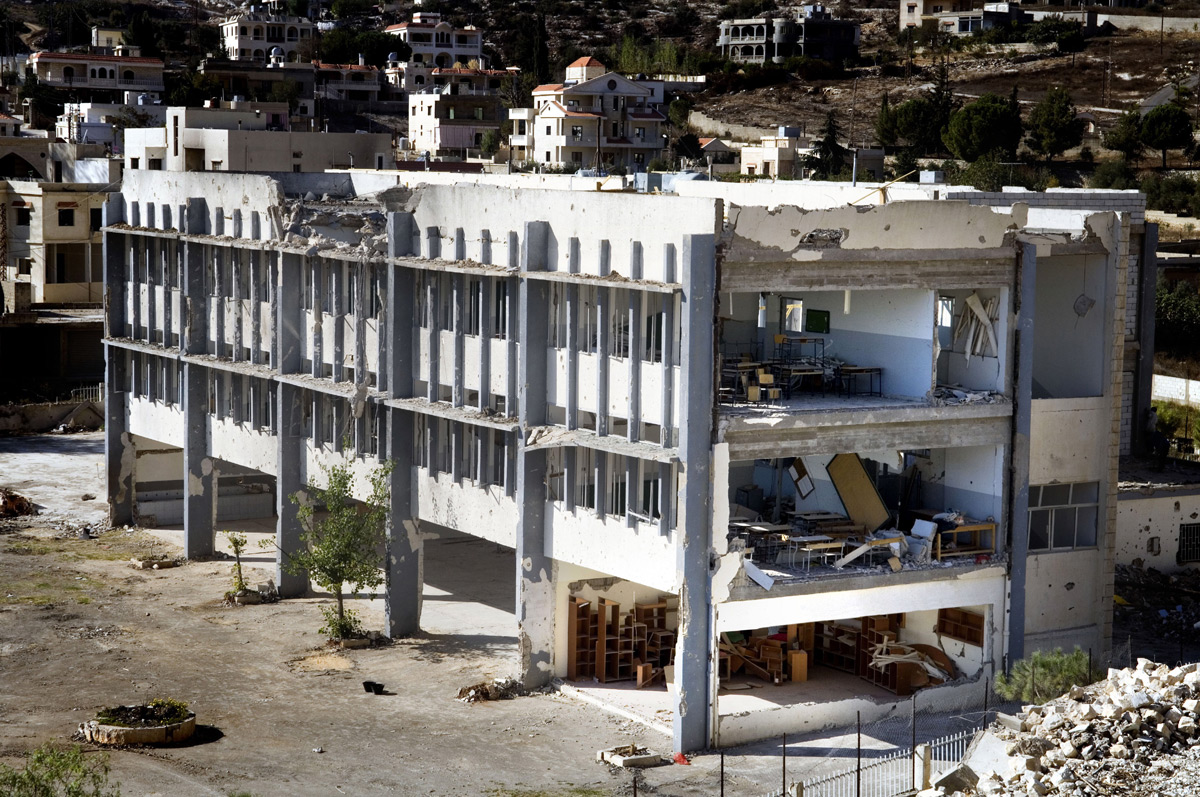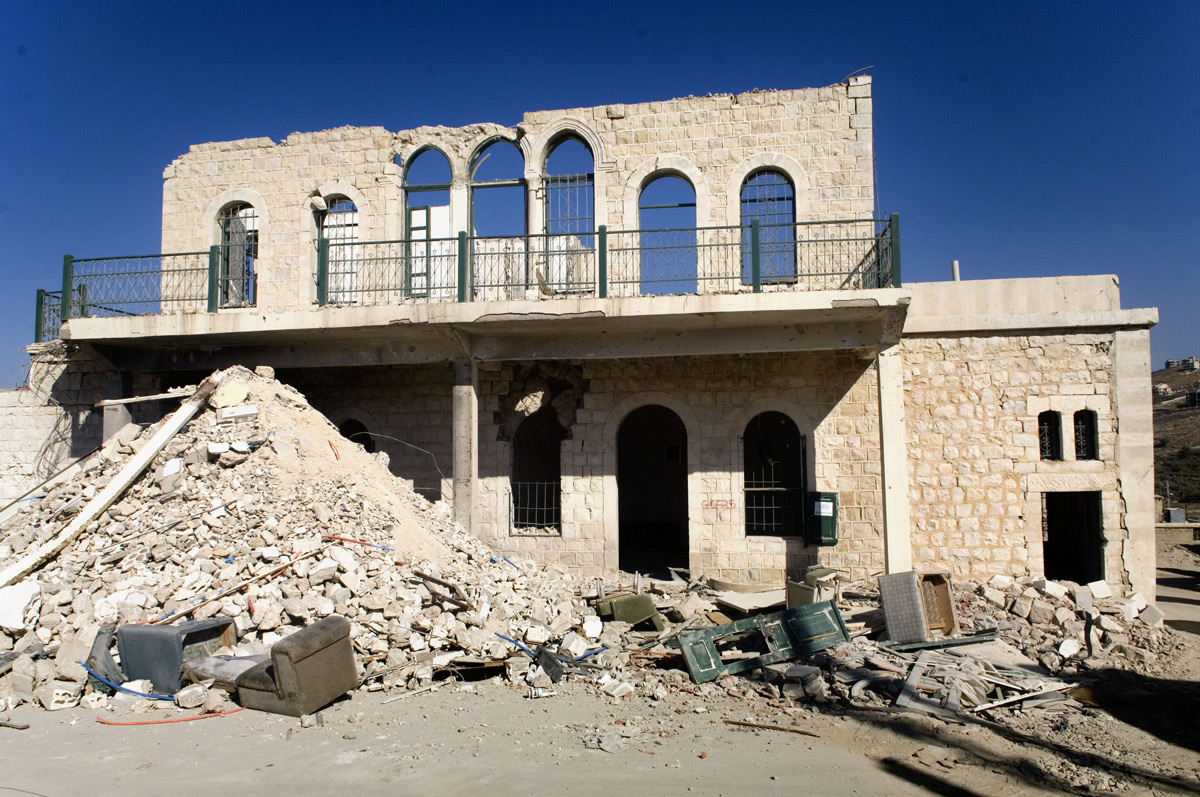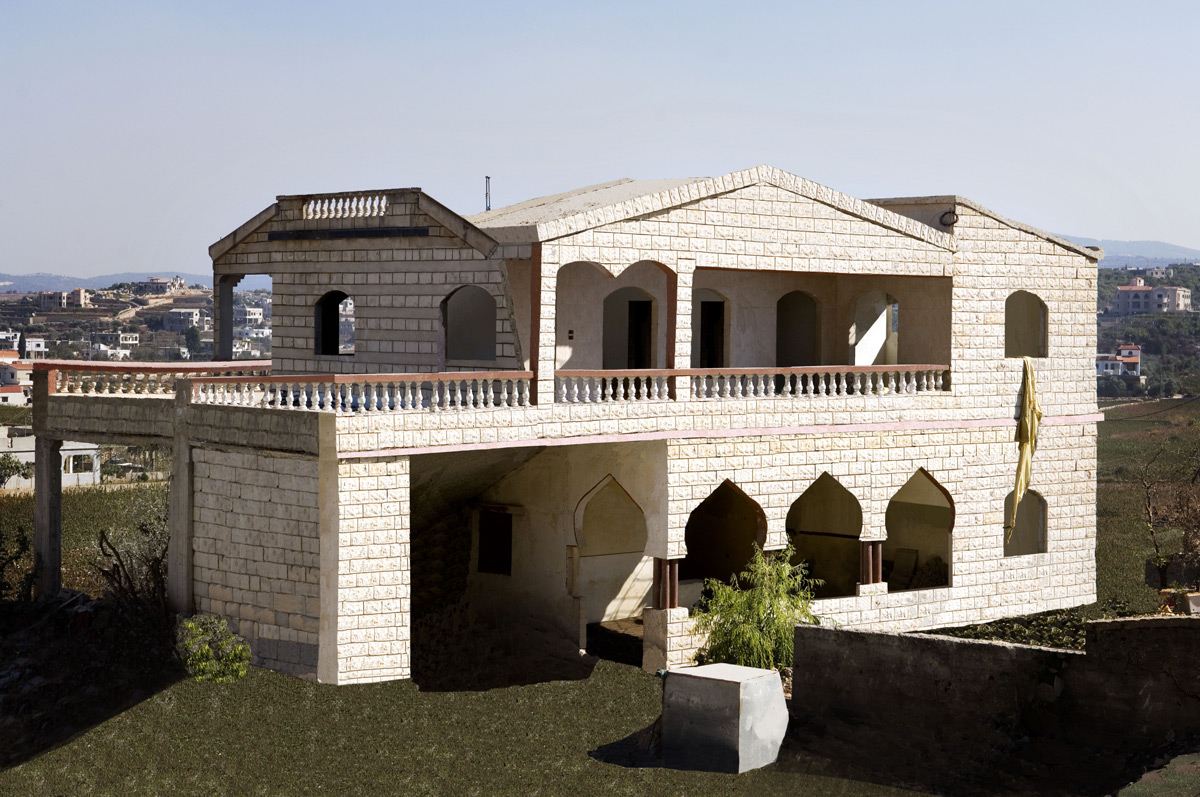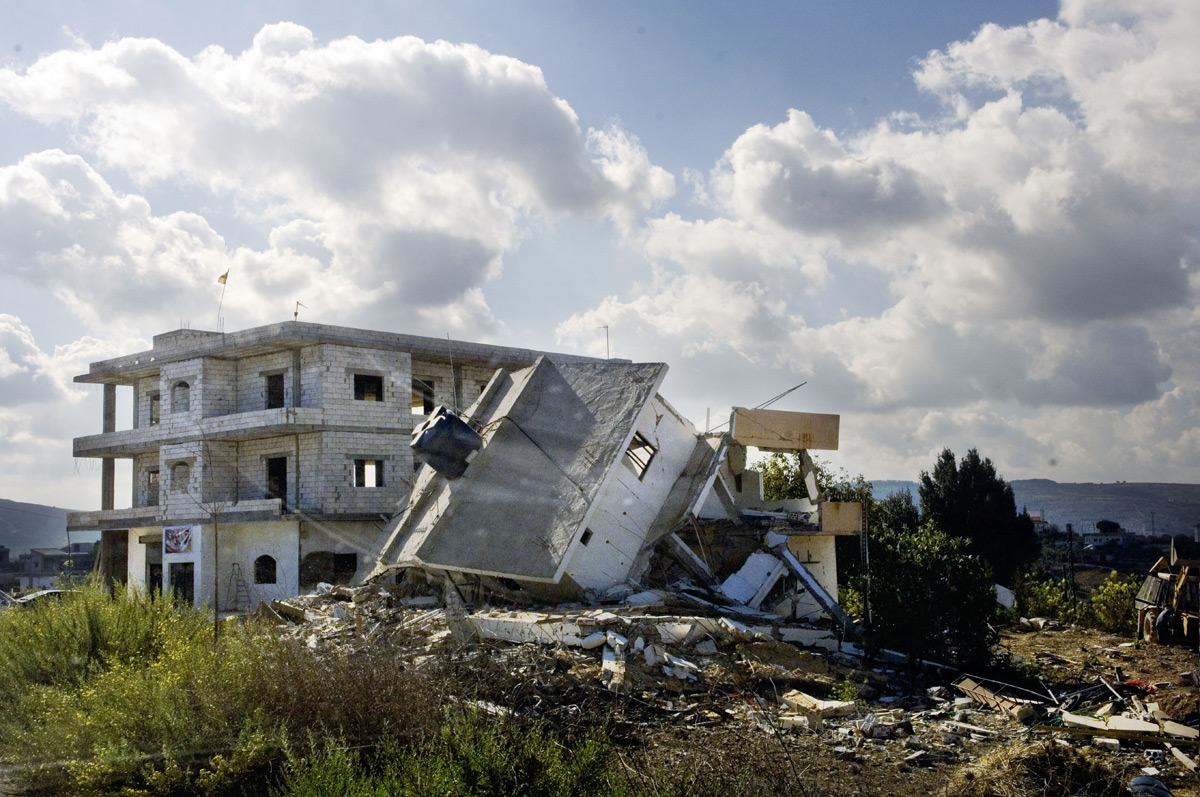 Repairing Lebanon
2007 / digitally altered photo series / digital prints / 12" x 8" each
Images of contemporary bomb-damaged buildings in Lebanon digitally repaired using the clone tool in Photoshop.
The original images were commissioned for this project from an anonymous journalist working in Lebanon. The repairs were carried out using only the ruins of the architecture as a visual guide as to how the original building might have looked. All tones and textures were limited to the digital information available within the original image
Repairing Lebanon is currently featured in "Out of Rubble" a touring exhibition (2012 - 2014) and publication examining artist responses to the wake of war. Curator Susanne Slavic writes: "While architects and consultants use rubble for reconstruction and resistance in the physical world, Lenka Clayton rebuilds it in a way that crosses from the actual to the imaginary. In "Repairing Lebanon" (2007), she digitally alters five images of buildings damaged during the 2006 conflict with Israel. A journalist working in Lebanon took the source images specifically for this project. Clayton asked for no information about the original buildings and had no idea how they had looked before bombardment. Close examination of the ruins within the photograph provided the only clues for envisioning their prior status and for visually repairing each edifice. All tones and textures were limited to the information available within the original image. Clayton is careful to retain the artifice and uncertainty of her repair. In comparing "before" and "after" images, the reconstituted structures can appear slightly askew with cutout qualities suggesting the scrims of temporary stage sets rather than architectural solidity. Like Decolonizing Architecture, she responds to the uncertainty of war and its consequences. Even with post-war recovery, things are not like they were before. Despite the healing power of the human imagination, the fissures and frailty of our built environments and psyches are neither disguised nor erased."